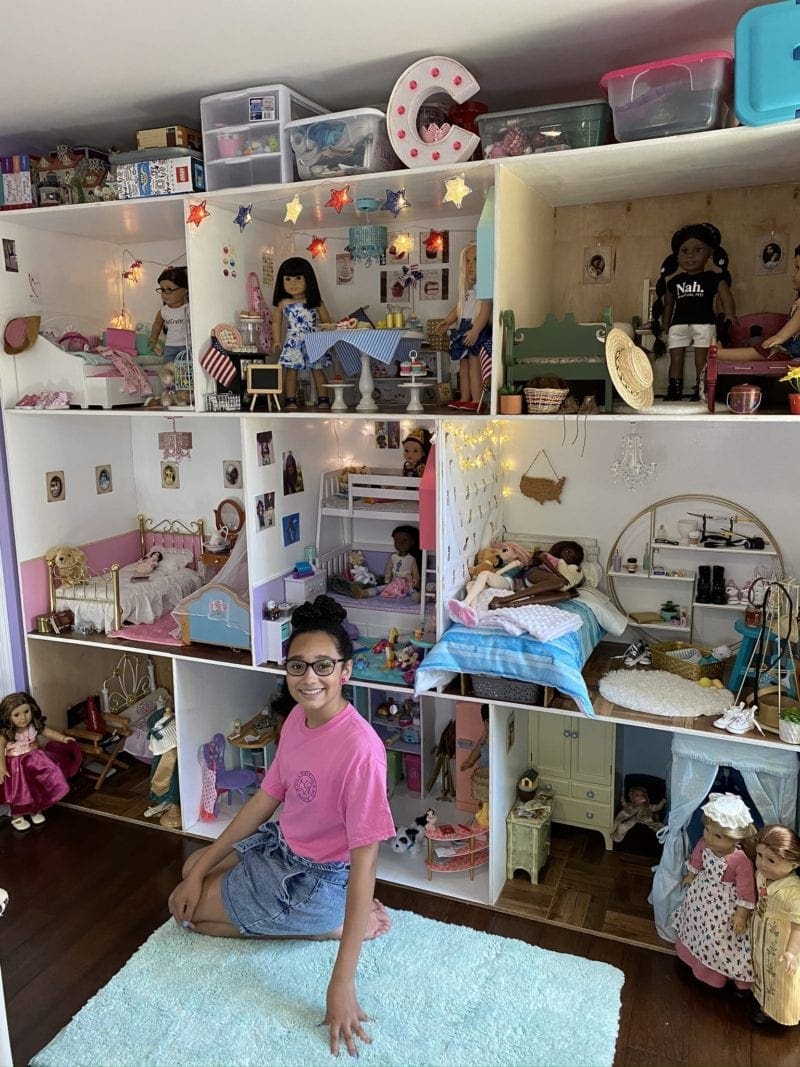 Years ago, we made a smaller American Girl dollhouse for Cameron when she was just a tiny tot. It didn't take long for us to realize that dolls were her thing and that we would end up needing a much bigger one.
A few years later, we made this one in the basement of our old house. It is huge and very sturdy. Actually, we had to take it apart when we moved and put it back together in her new room and it held up fine, though we do need to touch up some paint.
Over the years, we've had tons of people ask about it, so I wanted to make sure we posted the dimensions we used and any tips that I could give.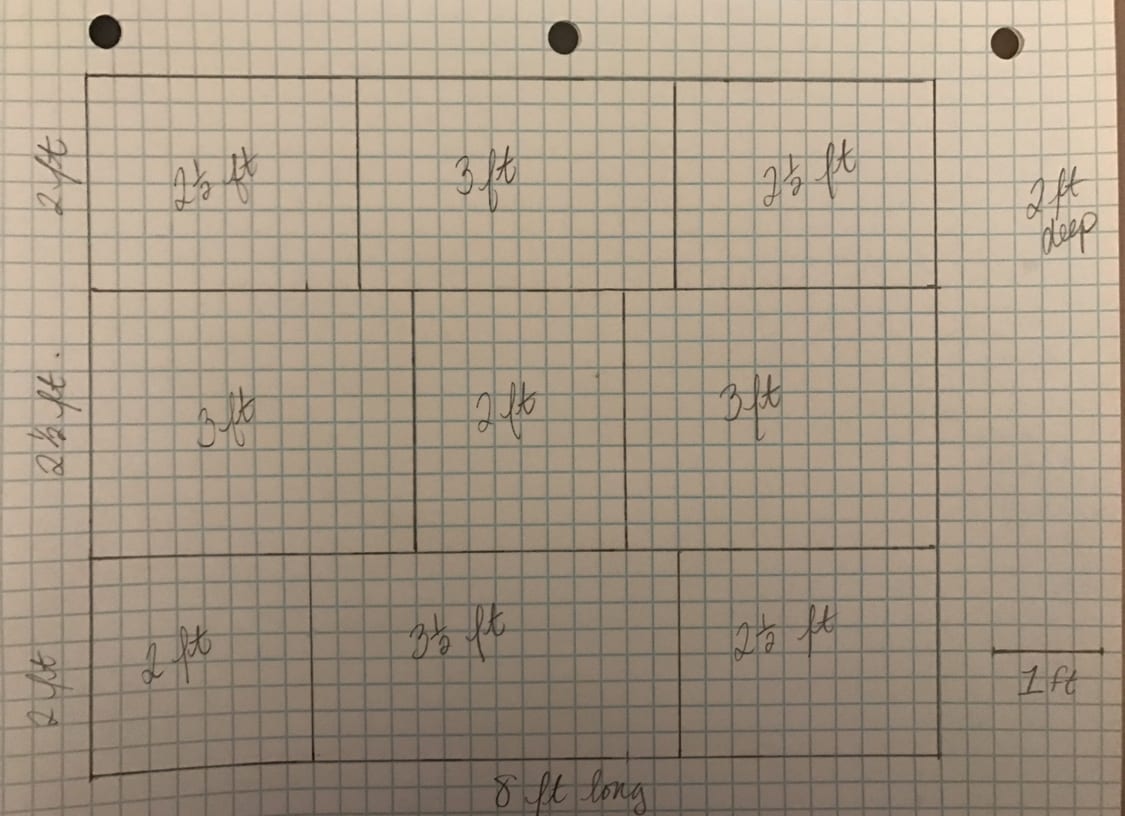 The house is made of half-inch thick plywood, from Home Depot. Home Depot will actually cut the boards to size for you if you tell them what you need- so that's half the battle right there.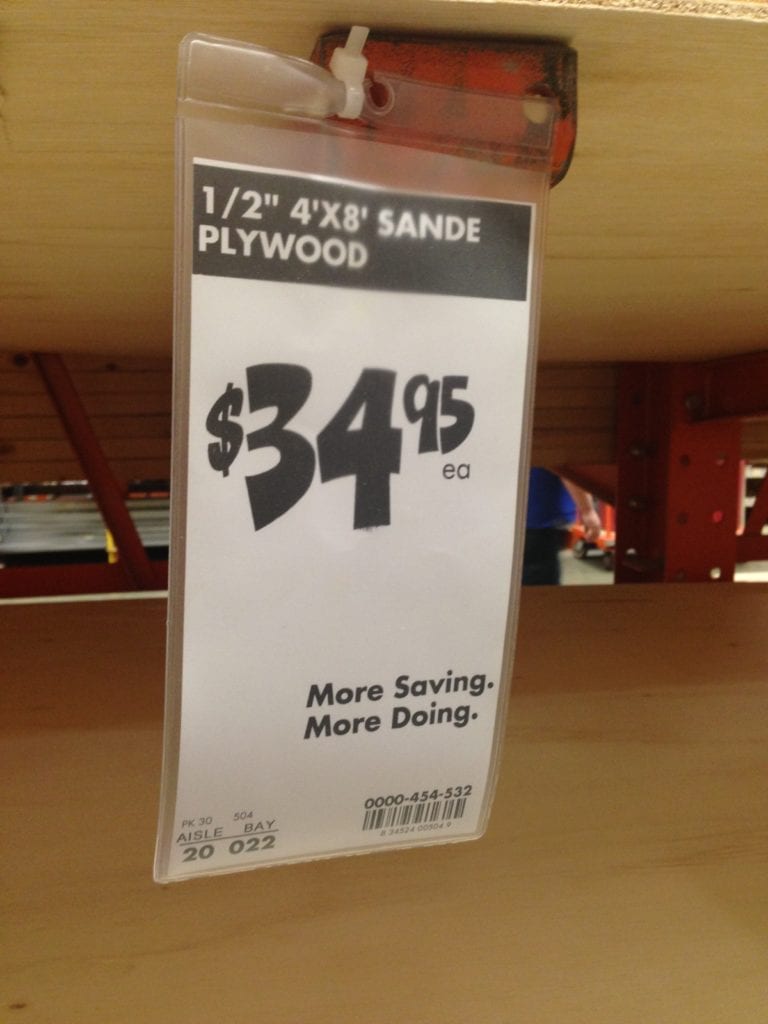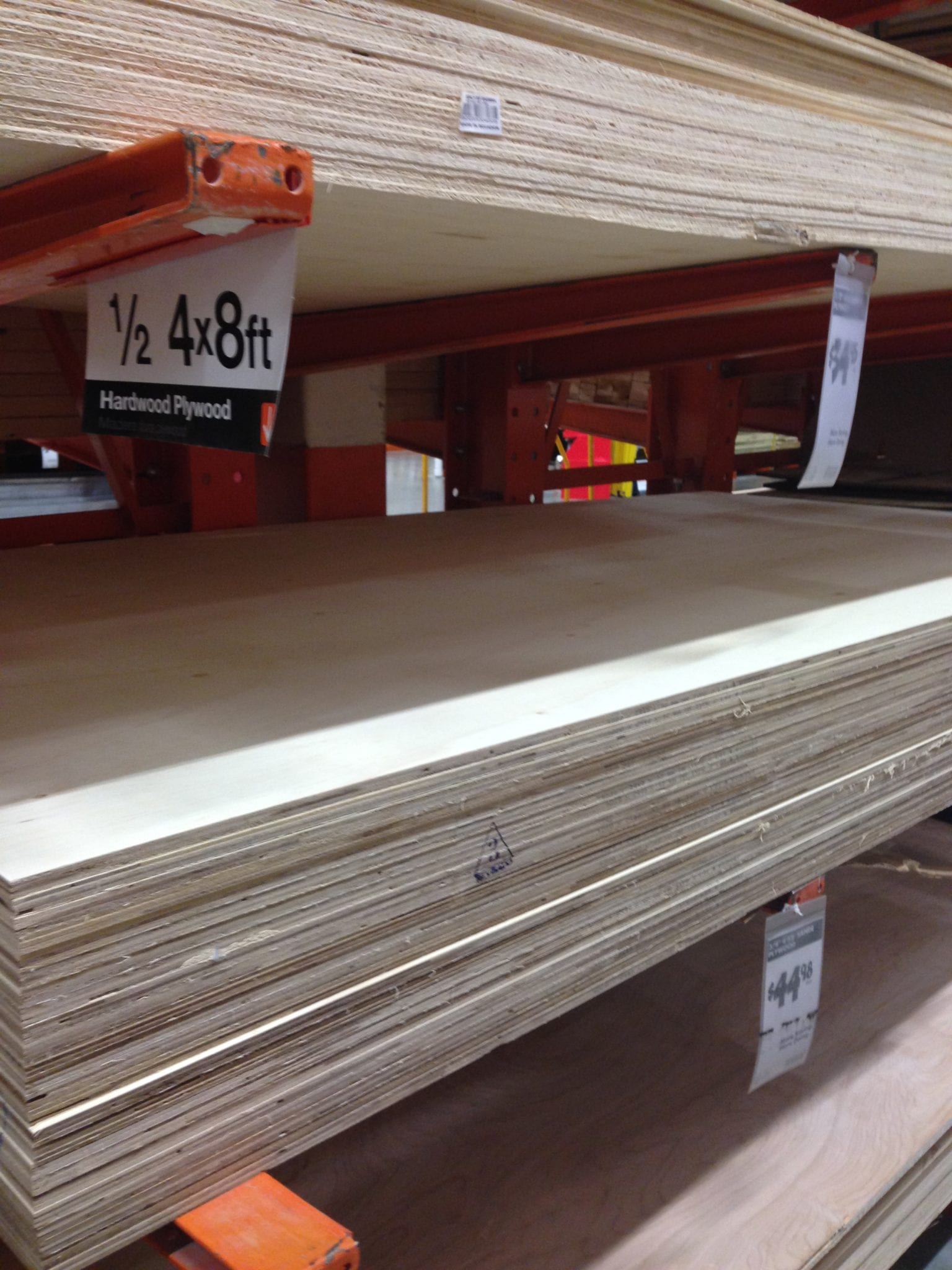 From there, we laid everything out as we needed to be and screwed it together. Cameron's first house was nailed together and we realized when we needed to dismantle that one that screwing would've been a lot more sturdy and would allow for it to be taken apart easily, so we didn't want to make the same mistake.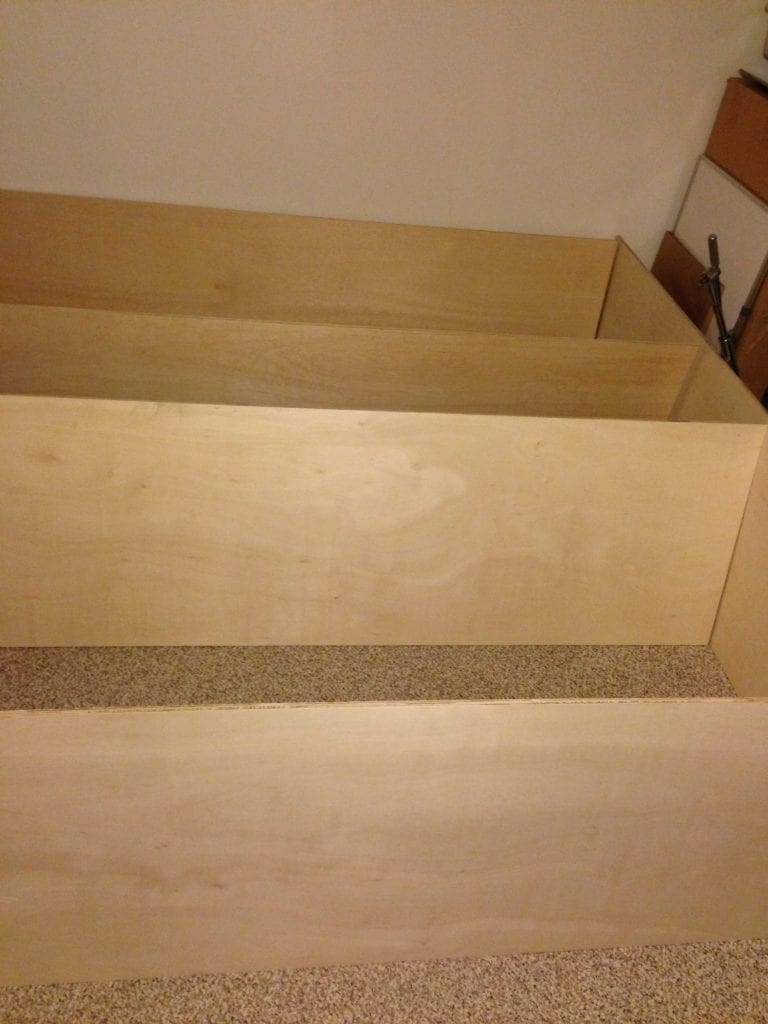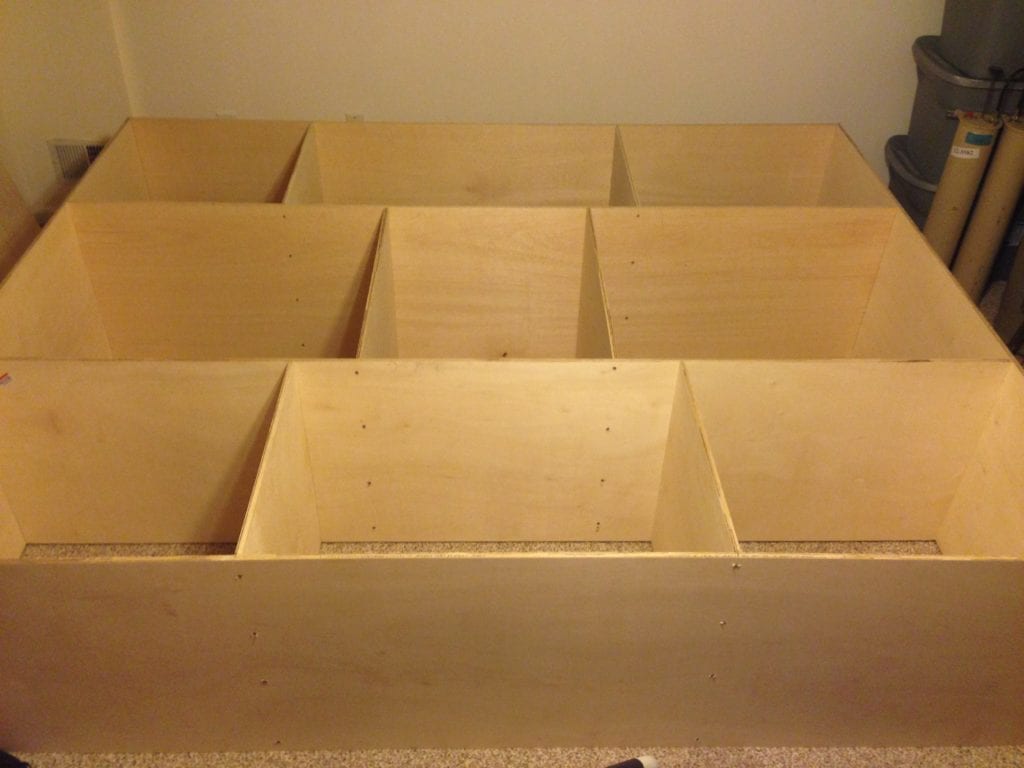 I am not an engineer, by any means, but the dimensions worked out well for us. You can definitely tweak them to be perfect for you!
Unless you are super handy with woodworking and tools, I would suggest that this be a two person job, even if for just the part of lifting it up. It's heavy!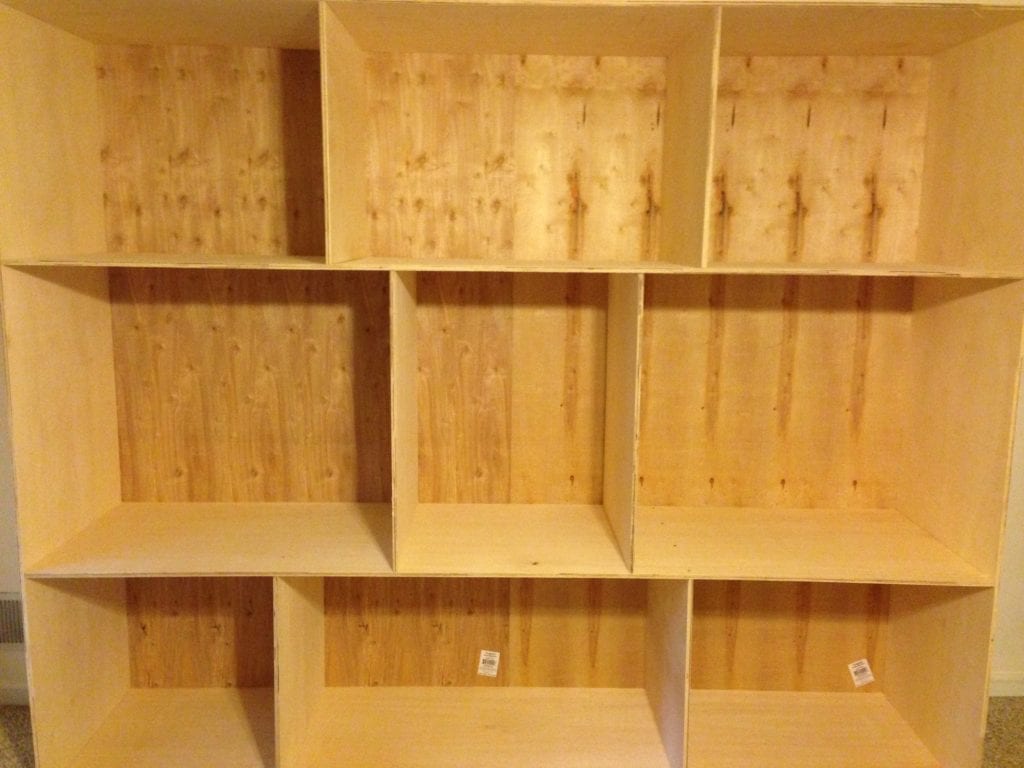 For painting, we found that getting the little tester cans were the best idea for individual rooms, though we did get a big can of white as a base.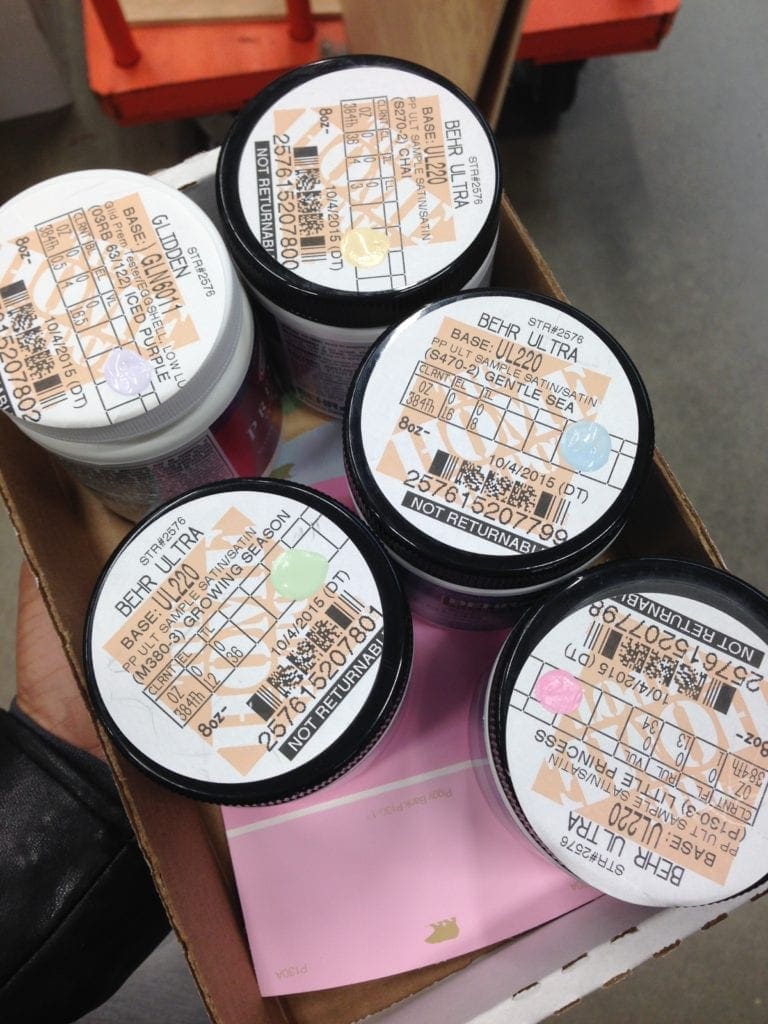 Peel and stick flooring is a great idea and super inexpensive.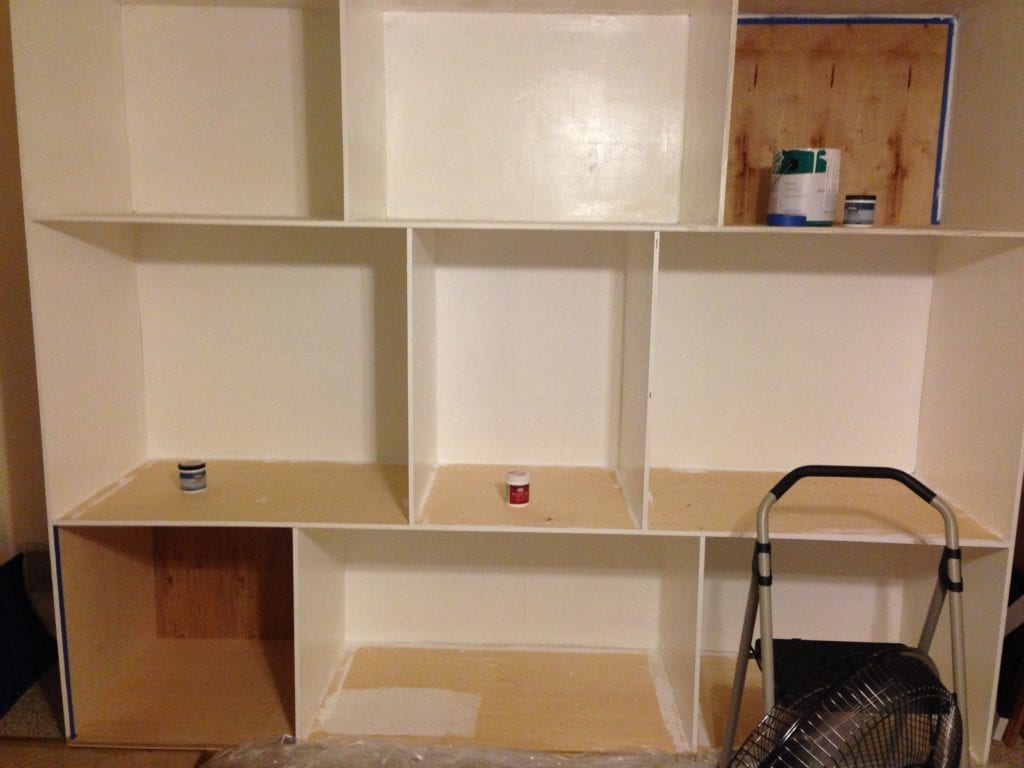 We've changed these rooms around many times since the initial build. For example, what was once a gym is now a Smart Doll and SD13 or 1/3 BJD room. Luckily, that entire floor was planned with really high ceilings for bunkbeds and a canopy bed!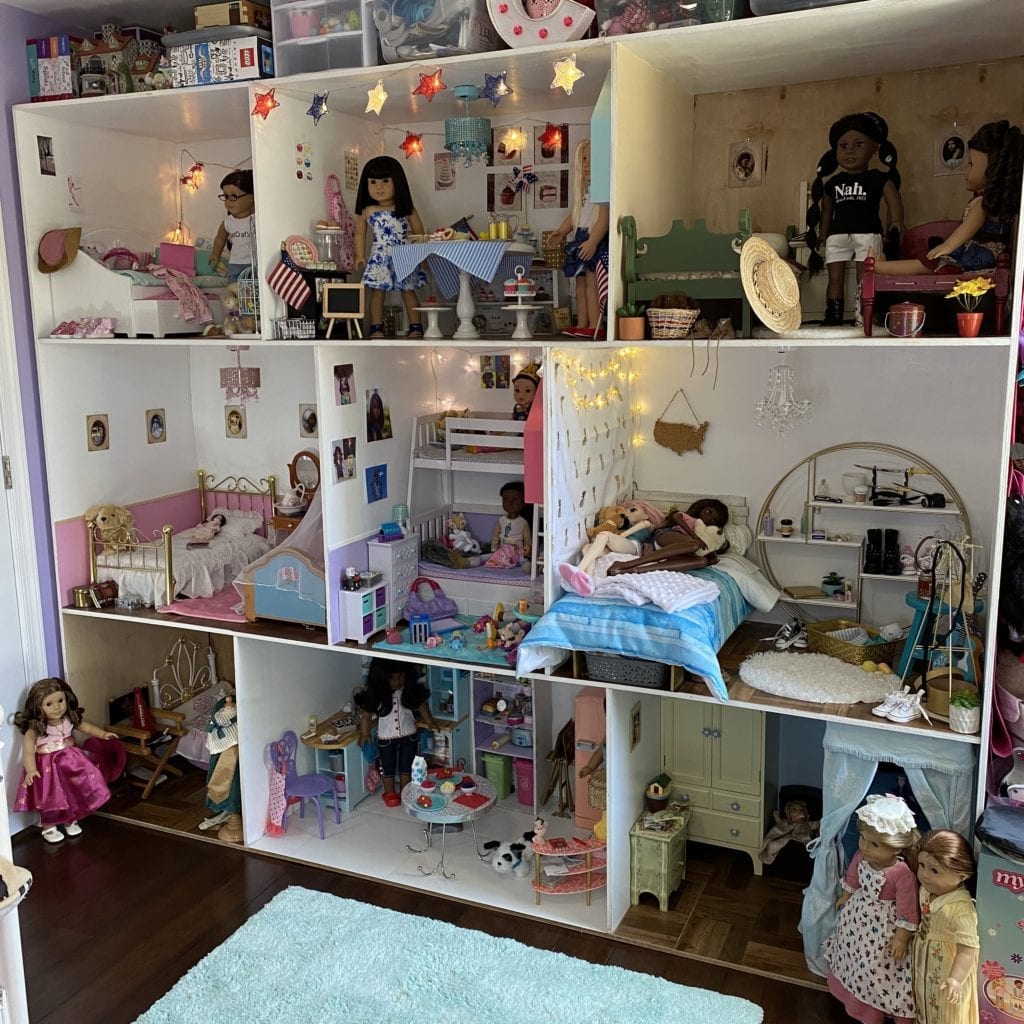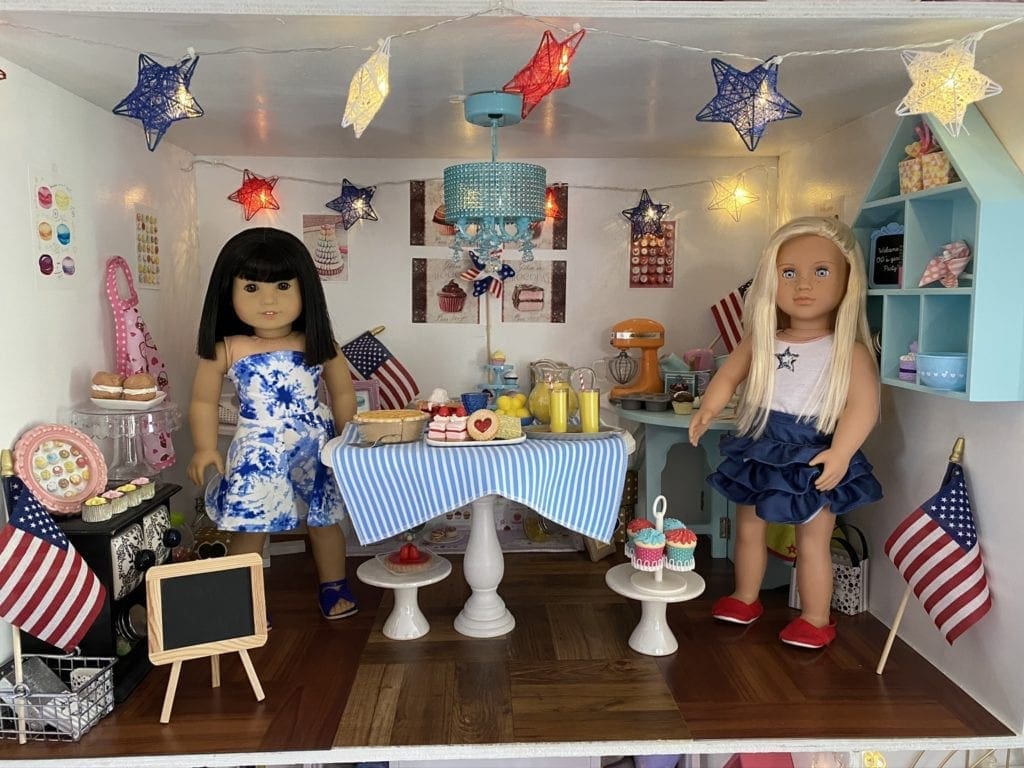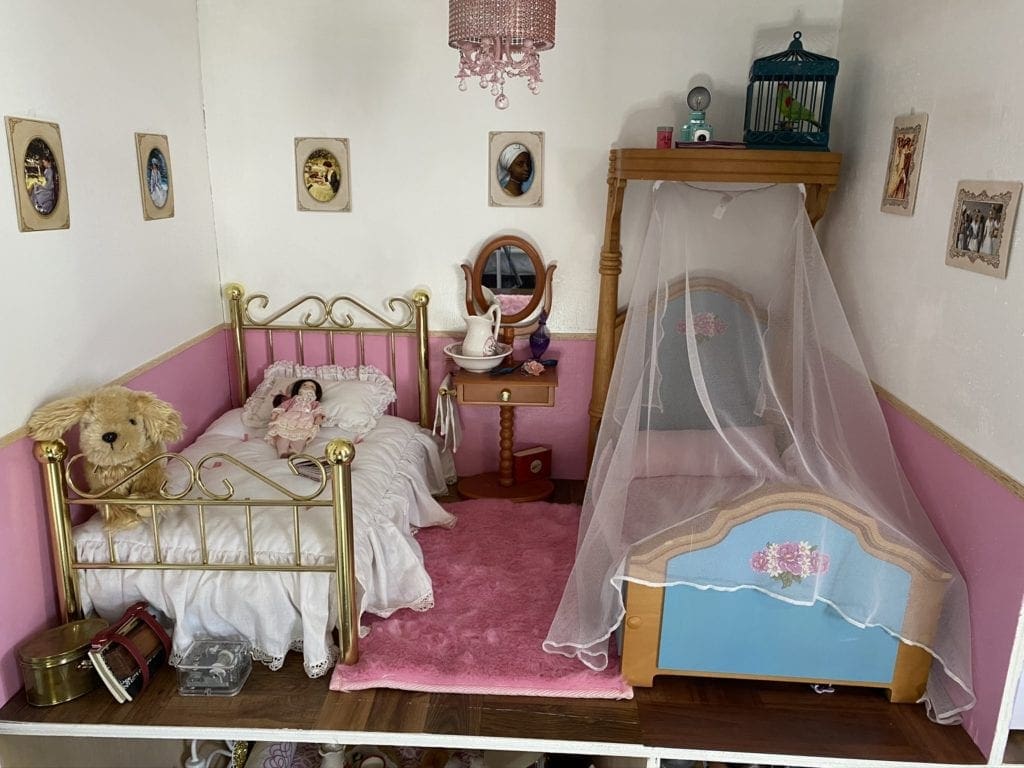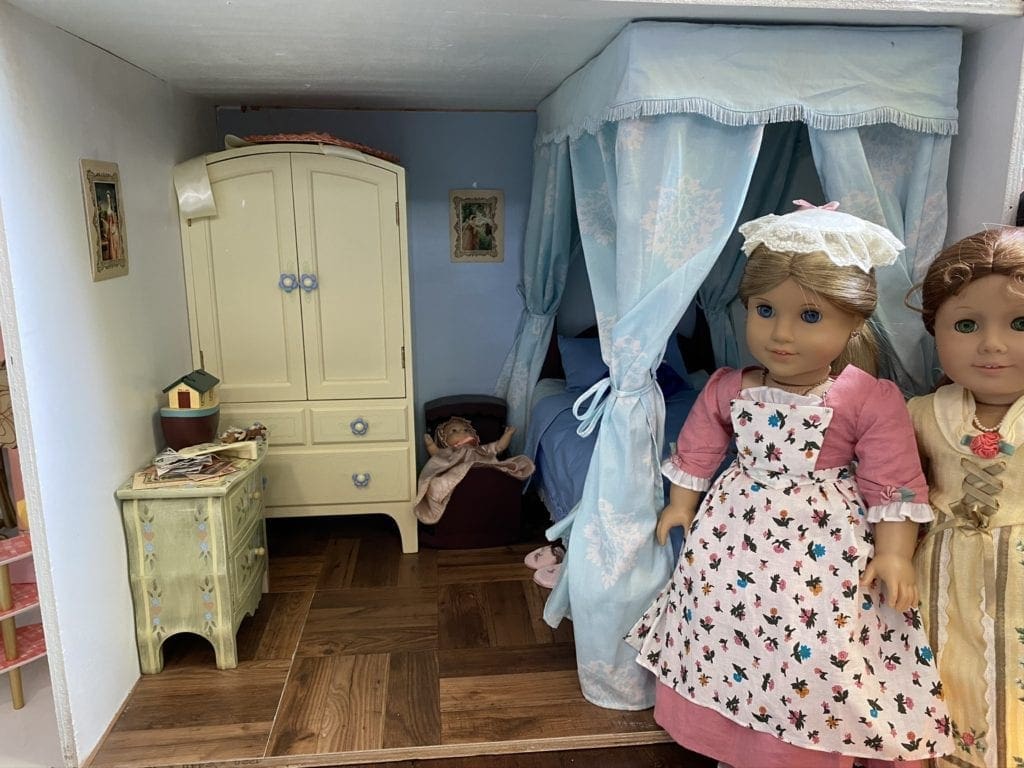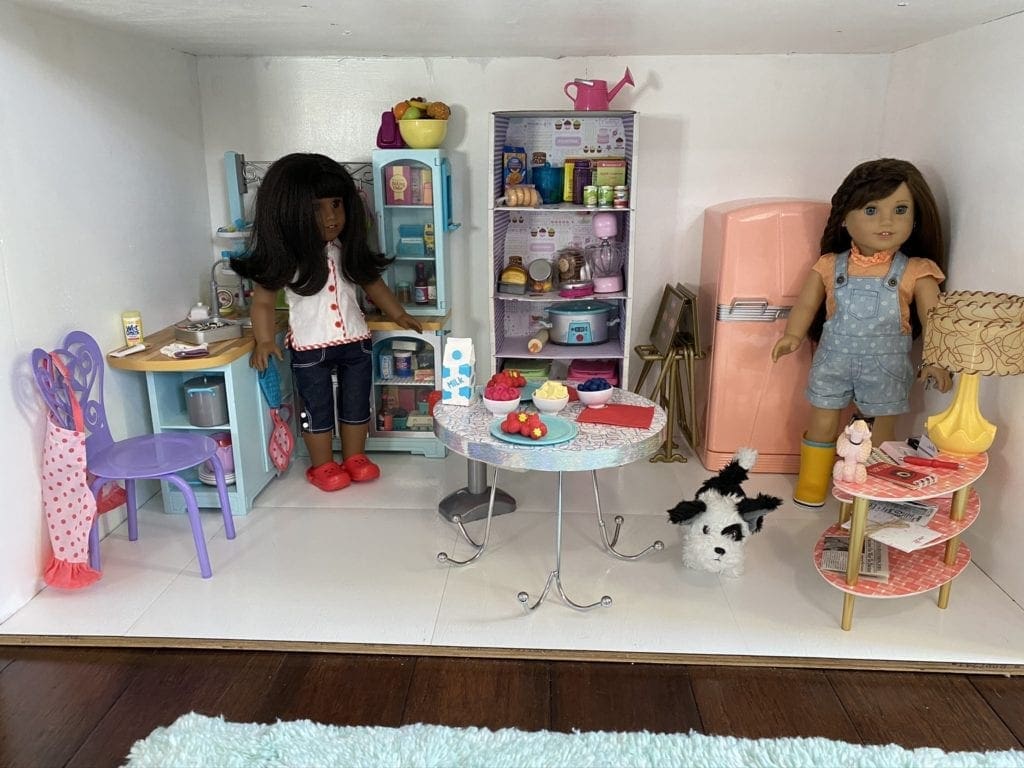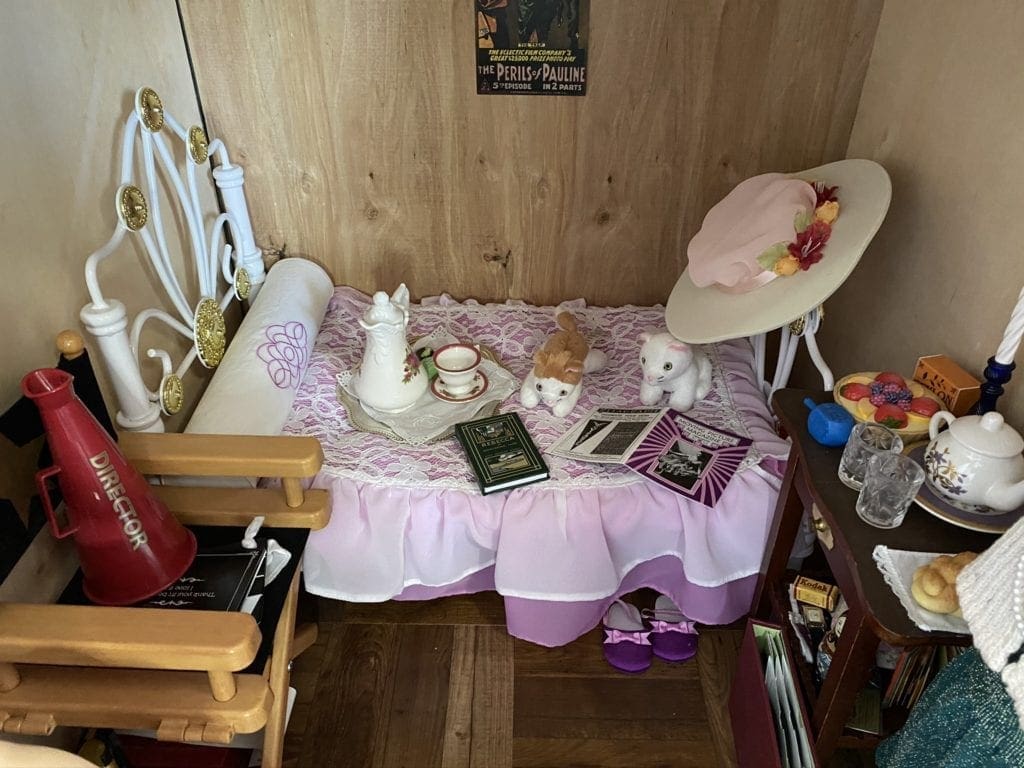 All in all, I don't think that this cost us more than $200 in materials and a day of building, not including painting.
Please leave a comment and tell us your thoughts! Don't hesitate to let us know if you have any questions. We'll be happy to answer!