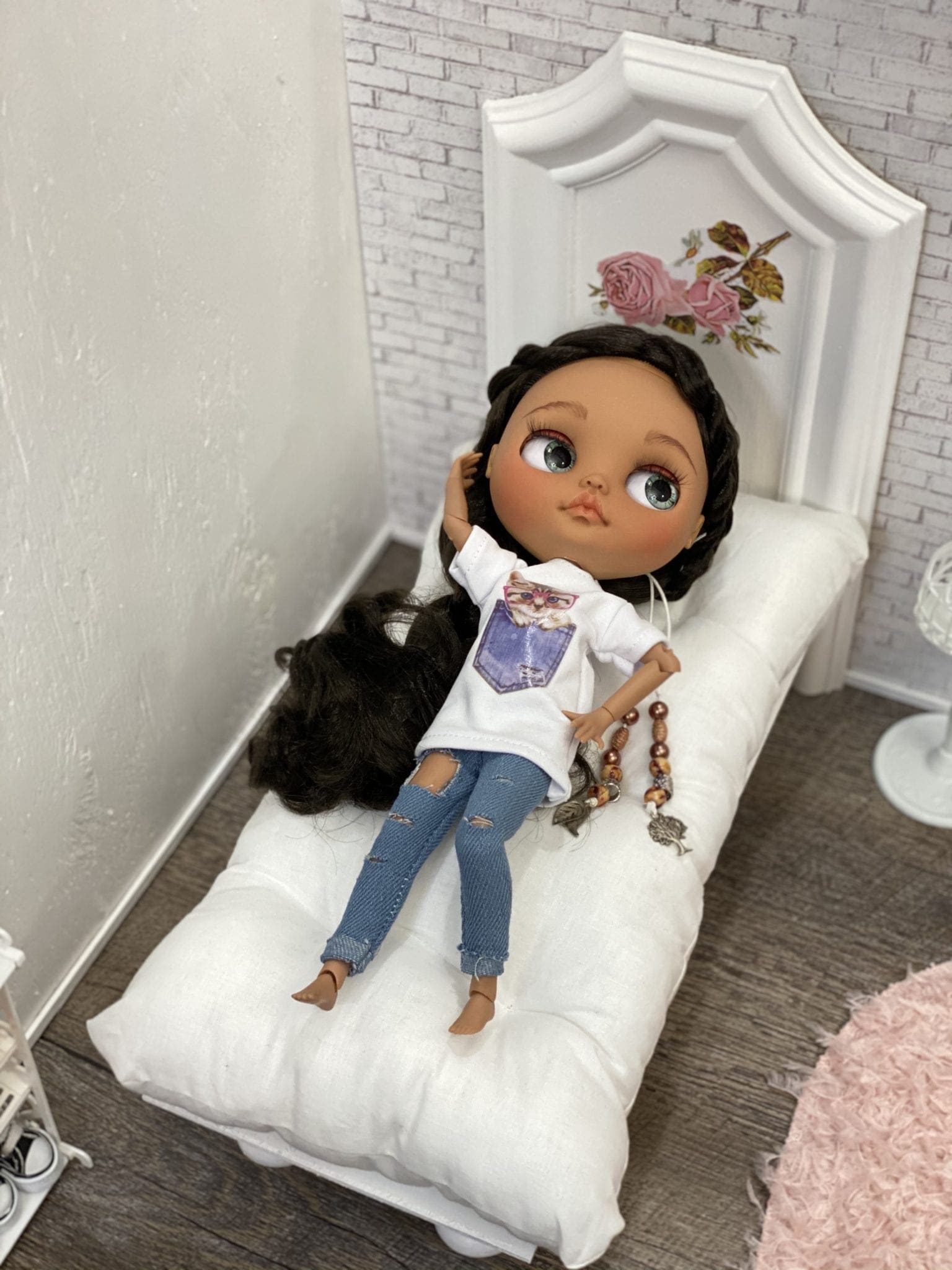 We decided to make a bed for our Blythe. We wanted to go for a shabby chic look, so we started with a piece of molding from Lowes that we could cut to make a headboard.
From the store(s), we needed:
Molding
24×6 inch board
Wood spools
We wanted the bed to be about 12 inches high, since the doll is about 12 inches tall. So the first cuts were to make the headboard piece 12 inches high.
Then we cut the wood board at the 13 inch mark for the actual bed's platform. We used what was left of the board to make the rest of the headboard. We just needed to cut off the excess corners so that it fit behind the molding.
After gluing the headboard together and gluing the spools to the bed, we left it to dry.
The next morning, it was time to paint. We painted the whole thing white. Then used a print out of some vintage flowers to add to the headboard. We used modge podge to secure it.
Finally, we made a mattress and some bedding.
Excluding wait time for the paint to dry, the whole thing only took us a couple of hours.